[Subscribers, log in to watch this member-only webinar.]
Whose job is it anyway?
Up-to-date and realistic job descriptions are crucial ministry tools, but how many churches have them?
COVID-19 and a shift to hybrid ministry in 2020 has rendered many existing job descriptions obsolete. In this member-only webinar, Aaron Hill sits down with Tiffany Henning, Founder of HR Ministry Solutions, to discuss why and how churches should update job descriptions.
Members will learn about:
The legal and practical reasons why churches should write and revise job descriptions.
The how of job descriptions: ten basic steps, templates, defining a star profile, "stay interviews," and using them to conduct performance reviews and regular coaching.
Tiffany also fields a number of in-depth questions from members: including at-will statements, physical and spiritual requirements, and much more.
This webinar is available to ChurchSalary annual subscribers. Links to the resources mentioned in the webinar as well as other useful links are provided for members below.
Related Resources (mentioned during the webinar)
FREE EBOOK: How to Write a J ob Description – Helpful templates, a list of action verbs, and a questionnaire designed to assist churches with the creation and revision of job descriptions.

DOWNLOAD: 10 Steps to Creating Job Descriptions & Identifying a Star Profile – What are the ten steps to creating a job description, how do these apply to employee classifications (full-time, part-time, exempt, non-exempt), and how can churches create a star profile to assist them as they look for new hires.

EXPERT RESOURCE/EDUCATION: Church HR MasterClass – Get professional hands on education and training on HR related topics with Tiffany Henning of HR Ministry Solutions. Topics include hiring paperwork, background checks, compensation and benefits planning, staff handbooks, org charts, coaching and staff supervision, and severance packages, transition planning, and much more.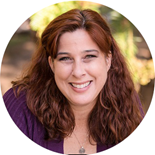 Tiffany Henning is a veteran in Church & Ministry HR with over 20 years of combined experience, earning her SPHR and CRPC. In 2016, Tiffany founded HR Ministry Solutions, a faith-based non-profit specifically created to simplify HR compliance and staff pain points for churches and ministries. She serves as the Chief People Person of HR Ministry Solutions overseeing a team of church HR experts whose purpose is to help churches and ministries create an organization that is healthy and sustainable.